It's time to tip the scales in favor of the big boys.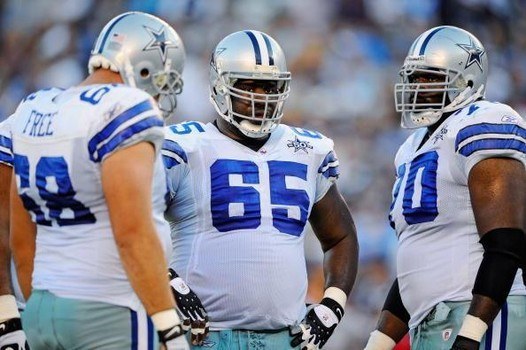 Google "Hottest Football Players" and you'll see QB's and TE's, maybe even a kicker or two. But somehow, all the authors forgot about the sexy men who are actually playing the most essential position— and looking damn good while doing it. Gronk knows who the real MVPs are. In an interview earlier this season he remarked, "All the Patriots' O-linemen are sexy, and they should get laid tonight."
In honor of that moving sentiment, this list of ten sexy linemen (from more than just the Pats) was compiled. However, unlike those other articles, we won't rank these heartthrobs. You can't rank perfection, but you can alphabetize it.
So, for all the husky hunks who were labeled "linemen" but who are the epitome of FINE men, this one's for you.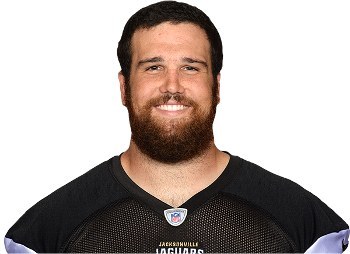 Brandon Linder (#65 Jacksonville Jaguars)
Birthday: January 25, 1992 (age 24)
Height: 6′ 6″
Weight: 320 lbs
Sweet Brandon, who is possibly the cutest, grizzly-bear sized human in existence, is a complete babe. I mean, just look at that smile. He's a slice of hunky heaven.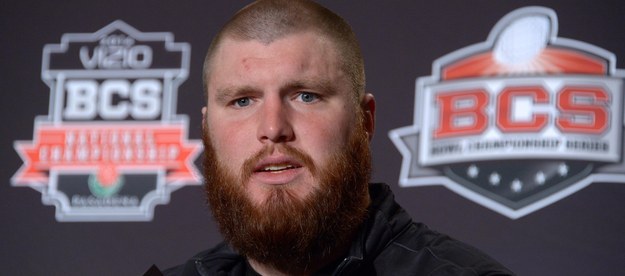 Bryan Stork (#66 New England Patriots)
Born: November 15, 1990 (age 25)
Height: 6′ 4″
Weight: 313 lbs
His fiery red beard is perfectly balanced by his tender blue eyes, and he is a good ol' Southern boy from the great state of Florida. If my life was a movie, he'd be Prince Charming.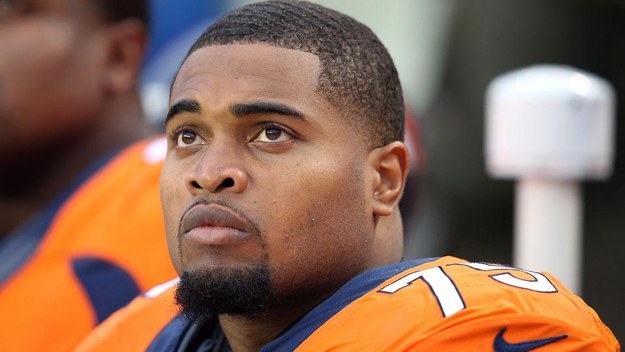 Chris Clark (#74 Houston Texans)
Born: October 1, 1985 (age 30)
Height: 6′ 5″
Weight: 305 lbs
In the words of the legendary movie White Chicks, "What a beautiful, chocolate man!" From his fresh line-up to his luscious lips, Chris is the real McDreamy.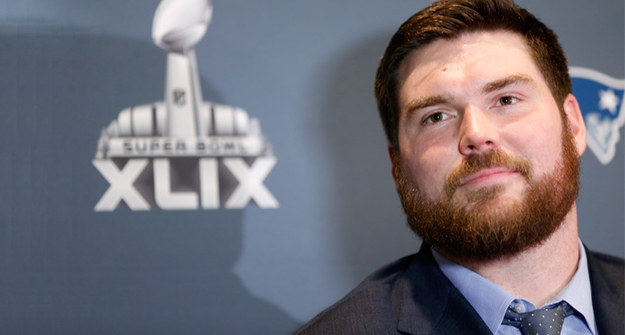 Dan Connolly (#63 New England Patriots)
Date of birth: September 2, 1982 (age 33)
Height: 6' 4"
Weight: 305 lb
He may be retired and he may be married, but Dan is still the man. His beard is the envy of every lumberjack and he is one sharp dressed man. Mrs. Connolly, you're a lucky lady.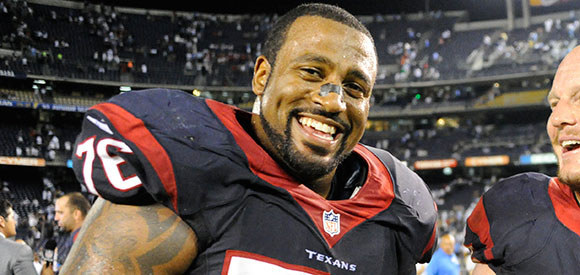 Duane Brown (#76 Houston Texans)
Date of birth: August 30, 1985 (age 30)
Height: 6' 4"
Weight: 303 lb
LOOK. AT. THAT. SMILE. Duane is straight up dazzling. I just want to pick him and put him in pocket… except he's over 6' of man-candy. Which just adds to his hotness.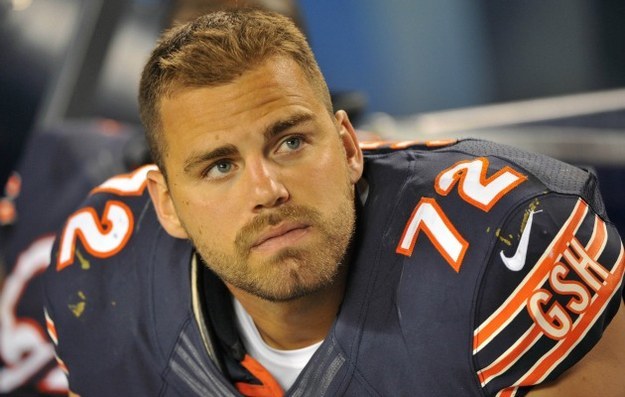 Gabe Carimi (#68 Atlanta Falcons)
Born: June 13, 1988 (age 27)
Height: 6′ 7″
Weight: 316 lb
Gabe Carimi is the new McSteamy. He is also married to a model. And with him standing at a whopping 6' 7", it's safe to say their children will all be models, as well. Multiple generations of this? Yeah, I'm cool with that.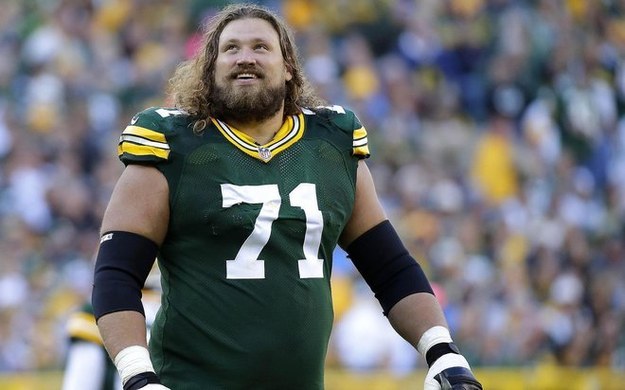 Josh Sitton (#71 Green Bay Packers)
Born: June 16, 1986 (age 29)
Height: 6′ 3″
Weight: 318 lb
Forget Chris Hemsworth, Josh is the living embodiment of Thor. His luscious locks rival those of a Disney Princess, yet he's got the strength of a Norse-god. He's majestic.
Luke Joeckel (#76 Jacksonville Jaguars)
Born: November 6, 1991 (age 24)
Height: 6′ 6″
Weight: 306 lbs
Let me just make this clear: Luke is a dime-piece. He's a SEC alum, which is automatic bonus points on the hotness scale. Not that he needs them. At all.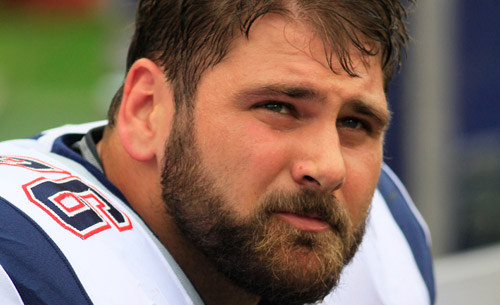 Sebastian Vollmer (#76 New England Patriots)
Born: July 10, 1984 (age 31)
Height: 6′ 8″
Weight: 320 lbs
This German-born offensive tackle is making me rethink my study abroad options. He takes Flynn Rider's *smolder* to a whole new level. And it is a level that I am totally enjoying.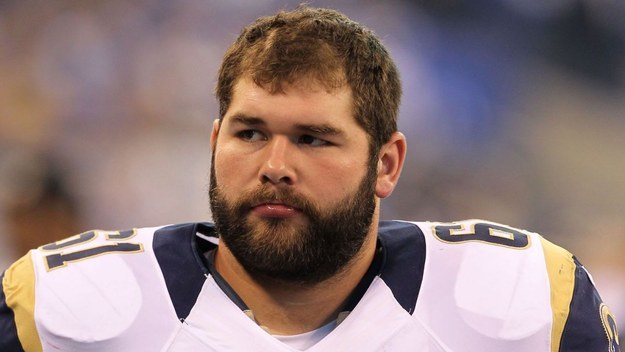 Tim Barnes (#61 Los Angeles Rams)
Born: May 14, 1988 (age 27)
Weight: 300 lbs
Height: 6′ 3″
He was a hottie when he went to Mizzou, and he is still working what the Good Lord gave him. Tim is using his sexiness to bless our Sunday nights and I, for one, am incredibly grateful.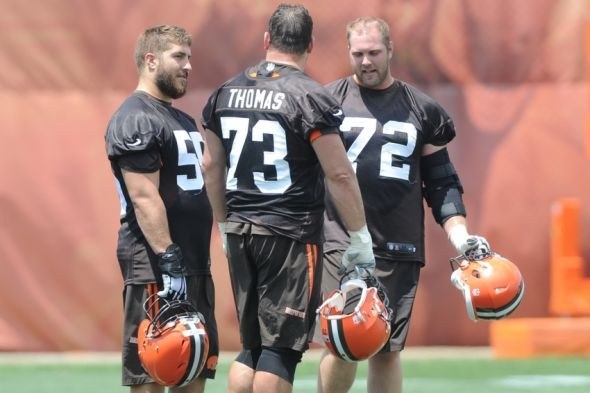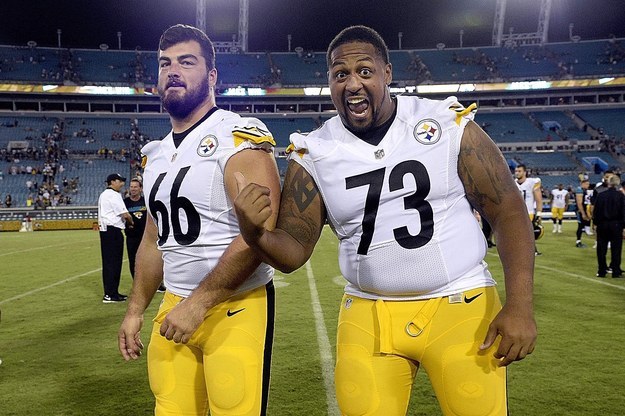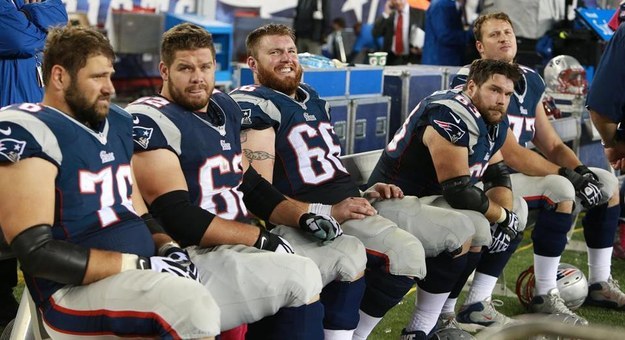 Feeling #blessed by these NFL offensive FINE men.